Scientific Advisory Board
Matthew W. Johnson, Ph.D.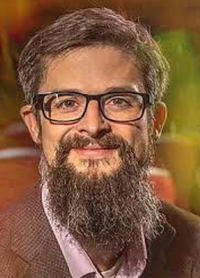 Matthew W. Johnson, Ph.D., Professor at Johns Hopkins, is an expert on psychedelics, other drugs, and addiction. Working with psychedelics since 2004, he has published over 50 scientific papers on psychedelics. Matt published psychedelic safety guidelines in 2008, helping to resurrect psychedelic research. He published the first research on psychedelic treatment of tobacco addiction in 2014, and the largest study of psilocybin in cancer distress in 2016. His 2018 psilocybin review recommended Schedule IV upon medical approval. He has guided over 100 psychedelic sessions. Matt also conducts behavioral economic research on both addiction and sexual risk. He conducts research with most psychoactive drug classes, was 2018 President of the Psychopharmacology Division of the American Psychological Association, and is the 2020-2021 President of the International Society for Research on Psychedelics. Interviewed by: 60 Minutes (CBS News), New York Times, Washington Post, Wall Street Journal, BBC, CNN, Fox Business News, NPR, and Michael Pollan.
Dr. Josh Woolley MD/Ph.D.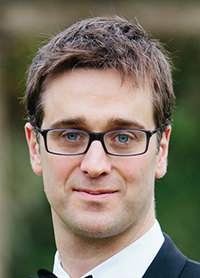 Dr. Josh Woolley MD/Ph.D. is an Associate Professor in the Department of Psychiatry and Behavioral Sciences at the University of California, San Francisco (UCSF). He is also a licensed psychiatrist on staff at the San Francisco Veterans Affairs Medical Center (SFVAMC). He received both his MD and his Ph.D. in Neuroscience from UCSF and completed his psychiatry residency training at UCSF. Dr. Woolley is the director and founder of the Bonding and Attunement in Neuropsychiatric Disorders (BAND) Laboratory. The mission of the BAND Lab is to understand why people with mental illnesses, including schizophrenia, posttraumatic stress disorder, mood disorders, and substance use disorders, have trouble with social connection, and to develop and test novel treatments for these deficits. His laboratory is actively investigating psilocybin therapy for multiple disorders including major depressive disorder, bipolar depression, chronic pain, and mood symptoms associated with Parkinson's Disease.
Dr. Peter Hendricks, Ph.D.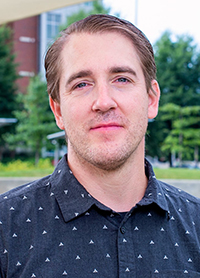 Dr. Peter Hendricks, Professor in the Department of Health Behavior, University of Alabama at Birmingham is currently researching the use of psilocybin to see if it will help individuals addicted to cocaine stop using the harmful drug. He theorizes that psilocybin, which is the active compound found in Psilocybe mushrooms, also known as "magic mushrooms," can be understood as working from multiple angles, including neurobiological and psychological, with an emphasis on subjective transcendent experiences of awe. Hendricks is able to talk about his research as well as novel and more effective treatments for substance abuse dependence, with specific areas of focus on tobacco, cocaine and polysubstance abuse in vulnerable populations.
Charles B. Nemeroff, M.D., Ph.D.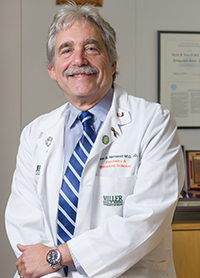 Charles Nemeroff is chair and professor with the Department of Psychiatry and Behavioral Sciences. He also directs the Institute for Early Life Adversity Research within the Department of Psychiatry and Behavioral Sciences as part of the Mulva Clinic for the Neurosciences.

Prior to joining Dell Med, Nemeroff was chair of the Department of Psychiatry and Behavioral Sciences and clinical director of the Center on Aging at the University of Miami Miller School of Medicine in Miami, Florida.

He received his medical degree and doctorate degrees in neurobiology from the University of North Carolina (UNC) School of Medicine. After psychiatry residency training at UNC and Duke University, he held faculty positions at Duke University Medical Center and at Emory University School of Medicine before relocating to the University of Miami in 2009.

He has served as president of the American College of Psychiatrists (ACP) and the American College of Neuropsychopharmacology (ACNP), and sits on the Scientific Advisory Board of the Brain and Behavior Research Foundation. He is President-elect of the Anxiety and Depression Association of America (ADAA). He is a member of the National Academy of Medicine.